Sale!
EAR WAX REMOVAL TOOL
Free shipping
Satisfaction Guaranteed
No Hassle Refunds
Secure Payments
Description
Enjoy Perfectly Clean Ears Without Harmful Q-Tips And Cotton Swabs
Do you have hearing problems because of earwax blocking your ear canal? Do you hate using Q-Tips and cotton swabs as they are hurting your ears and you are feeling uncomfortable?
Q-Tips are not only ineffective from removing earwax, but also potentially dangerous as they push earwax towards the eardrum why may cause blockage or even damage to the eardrum. Fortunately, there is a simple solution to remove earwax from your ears that it is completely safe to use by anyone.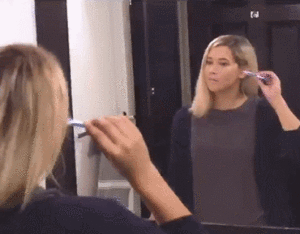 It is called SmartSwab® and it is the first Ear Wax Removal Kit that can be used by the whole family to clean their ears. It is easy to use and equipped with 16 soft spiral heads that are washable and reusable. The spiral tips are made of soft silicon material that collect dirt and earwax from your ear canal without hurting your eardrum. SmartSwab gently massages the ear and is very comfortable. Even kids will love it!
Everybody Seems To Be Getting On This Trend
Ever since SmartSwab has been introduced, more and more people have been ditching their old cotton swabs and choosing a better way to clean their ears. That's because, even though they knew using Q-tips was just compacting the wax and making the problem worse, it was the only thing to do…
But now, people are switching over to this innovative product that grips and pulls the ear wax right out of your ear. Millions of people are avoiding hearing ear blockage, hearing loss and infection simply by switching over to SmartSwab. It is truly a life-changing product!
Highlights:
EASY TO USE – With plenty of replaceable tips, all you need to do is snap one in place, insert into your ear, and twist in the direction shown on the handle. Clean off the spiral tip or snap on a new one and you're ready to go again!
COMPLETELY SAFE FOR ANYONE – The spiral tips of SmartSwab are made of soft and flexible silicone, so it can remove ear wax without hurting or itching the ear canal like metal Q grips earwax removers.
CLEANS AND MASSAGES – Say goodbye to disgusting earwax and soothe your inner ear with the soft spiral tips! They bend and adapt to any inner ear type, so they are perfect for all!
PAIN-FREE – The soft silicone matches ear holes of different sizes, allows you to remove earwax pain-free and helps you maintain a healthy ear canal.
SPIRAL DESIGN – The ear wax cleaner can remove earwax in an easier and safer way than a regular cotton/metal cleaner with spiral design. Just remove ear wax by screwing the handle as arrow directs.
ECONOMICAL – SmartSwab Ear Wax Removal Kit include a total of 16 soft and flexible replacement tips, it's perfect for the entire family's ear hygiene.
But… Is it Really Worth All This Hype? Should You Get It?
Absolutely! This device does exactly what it is supposed to do. With SmartSwab, cleaning your ears takes only a few seconds. And the best part is that the replacement tips can be used by all members of your family.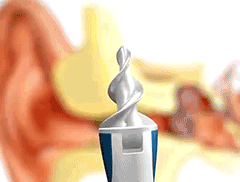 Since its debut, SmartSwab has been SELLING OUT just about as soon as it gets in stock… it's become that popular. And, this is all due to the amazing reviews and people sharing on social media, because it hasn't even been advertised to the public yet! It's all because of word of mouth.
---
⚠️ Not Sold in Local Stores! ⚠️
---
Package Includes:
1 x SmartSwab® Handle
16 x Washable Soft Tips
Specifications:
Material: Eco-friendly Silicone and Professional Grade ABS
Dimensions:

12.5 x 1.5 x 1.5cm (4.9 x 0.6 x 0.6in)

Weight: 28g (1oz)
⚠️ UPDATE: Low Stock Remaining!
Orders for this product have been rushing through like crazy! There is limited availability and this special price offer may be taken down at any moment!. Get yours while you can!
---
100% Satisfaction Guarantee
✈️ We Ship Worldwide!
🔍 End to End Tracking for every order
🎯 60-Day No-Risk Return Policy
⭐ 100% Quality & Satisfaction Guarantee
👩 Friendly Customer Support 24/7/365
🔒 Safe Payments via PayPal® or Credit/Debit Card
---